Businesses can only sustain through persistence and perseverance and the understanding of the interrelationship of the 3-Legged Stool of Business  that is success is held up by the SALES (S) Division, ADMINISTRATION (A) Division and the TECHNICAL (T) Division equally developing together! Otherwise the stool will wobble! Equipped with equal attention, development and leadership in those three areas a company will grow in EBITDA and be sustainable.
Fonda Lindfors New founded QRI in 1986 and has been the CEO and Principal Geologist since that time. Her expertise initially pertained to geology and science pursuits. She is very entrepreneur oriented and has a talent for inventing systems and processes to get a Technical quests conquered, such as HTAS™, Pulser™, Natural Disasters Responses etc. Therefore, her first 15 years in business (1986 – 2001) her focus was TECHNICAL; however over time the scientist learned the essential importance of equal SALES and ADMINISTRATION development and made the conversion over time to SAT.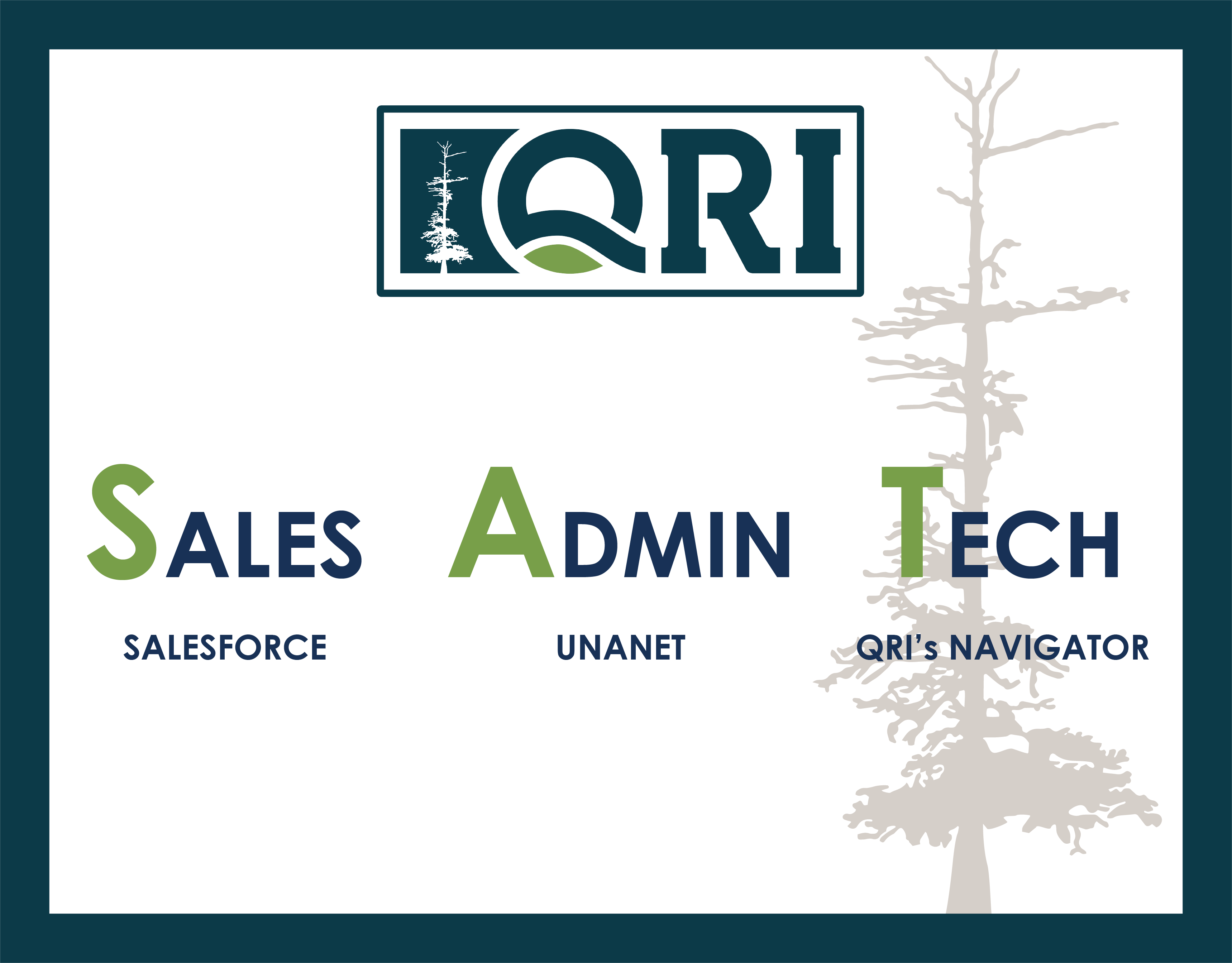 By 2002, she made the decision that business was all about cash flow and how you administrated the business; therefore, the next 6 years in business (2002 – 2008) the emphasis was Administration. In addition, Kenny New, President of QRI since 2006, emphasis was more Sales and Administration. Therefore, there was numerous discussions on what needed to happen in each QRI Division. Hence, in 2009, Sales (2009 – 2013) became the emphasis, especially with our Federal Proposal Group. Finally in 2014, both the CEO and President realized the 3-Legged Stool of Business would wobble unless all three Divisions had equal attention! The addition of the EOS® Traction Management System happened in February of 2014 for QRI, which caused many sessions with the upper management leaders determining the best accountability structure for the company. Therefore, from 2014 to Present, QRI has been developing with systems and processes that emphasize equal development for S ― A ― T (SALES – ADMINISTRATION – TECHNICAL).

QRI utilizes the SAT System coupled with QRI's Horizontal Management System to grow our company. Increasing a company comes down to controlling four major components within the SALES – ADMIN – TECHNICAL Divisions of an organization and that is:
Human Resources – QRI has a Professional Employer Organization (PEO), Highflyer, that handles our HR, payroll, benefits, workers' comp, and compliance. QRI's full-time HR person interacts with Highflyer to grow our employees production, management and leadership capabilities. In order to improve the communication with our employees, all personnel are personality tested by DISC Methodology in order to understand the efficient and effective way to communicate with each employee. For instance, QRI's CEO is a DC (Dominant-Compliance) and our President is a DI (Dominant-Influencing). DISC testing also maps what motivates an employee in order for their managers to be more effective in leadership.

Management – EOS®, the Entrepreneurial Operating System® Traction system integrates a set of systems and processes customized to QRI's culture to align and synchronize all the pieces [Vision, People, Data, Issues, Processes, Traction] of our business to produce the best results. On a weekly basis, Corporate, Sales, Administration and Technical conducts a 1 hour meeting to align all personnel to QRI's goals and expectations on a weekly basis.

Finance & Execution – The SALES Division utilizes Salesforce to map our past, present and future opportunities.  The ADMIN Division operates Unanet for real time management on time, expenses, job costing, financial records on all companies and record keeping capabilities.  Finally, the TECHNICAL Division utilizes the QRI Navigator Dashboard which is in the Cloud to assist in the communications on all of our jobs and to daily alert to Project Red Flags. All of the systems use the 10 Step QRI's Horizontal Management System.
Tools – Software ― IT Systems – The 4th component of QRI's SAT System is our tools. All employees are routinely trained and updated on how to use the tools that QRI possess. We utilize the PMP system for ALL project execution in SAT. The basic software of the company consists of 1). Microsoft Office 365, 2). Adobe Creative Cloud, 3.) AutoCAD. Specialized subsurface software is: 4). gINT Logs, 5). ESRI ArcGIS, 6). RADAN, 7). RockWorks, 8). Pulser Subsurface Survey System. Software utilized to determine competitive strategies in the Federal market is 9). Fedmine. Routine and periodic training on the main tools of QRI allow us to propagate our company much like a wave propagates in air or water or subsurface.
QRI has a 10 Step Proven Process System for Capturing (SALES), Managing (Administration) & Executing (Technical) Projects in QRI's Horizontal Management System:
1.Execution of 10 Sales Strategies
2.Award
3.Tools (Unanet) Syncing
4.Partner Billing
5.WIP / Cashflow Projection
6.Execution of PMP
7.Client Billing
8.Technical Closeout
9.Administration Closeout
10.Sales Closeout