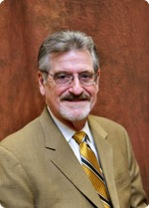 Dr. Timothy Hall
Senior Vice President of QRI's Technical Division
Dr. Timothy Hall, Senior Vice President of QRI's Technical Division, has over 40 years of environmental management and technical advisory experience directing multi-disciplinary contracts for federal, state, and private sector clients. He holds a Ph.D. in Science and Public Policy and a M.A. with a Public Administration specialization.
Since 1978, he has performed program and project management of multi-task projects involving site assessments and investigations, sampling and analysis, site remediation, hazardous waste management, natural and cultural resources, emergency response and natural disaster recovery, and occupational health and safety. During his 43 year career, Tim has participated in the development and implementation of strategies under every major federal environmental statute and regulatory program. For his clients, Tim has directed regulatory negotiations to define more cost-effective concepts and approaches to achieve agency and client business, policy, and statutory goals. He has authored and co-authored more than 150 technical reports and publications. During his five year tenure with QRI, he has brought his leadership, management, and technical expertise to support the growth of QRI. At heart, a mentor and teacher, Tim has brought excellence to the entire QRI team.
A native of Stillwater, Oklahoma, Tim resides in Austin, TX with his amazing wife, Helen, and two wild and crazy Cairn Terriers. When he is not working, he spends time enjoying his seven grandchildren and his beloved 2020 Corvette convertible.

Thank you Tim for your hard work, dedication, and being an integral part of the QRI team!