Timeline

Decade 1 occurs from 1986 through 1995. During this time, QRI primarily worked for Industry (Oil, Petrochemical & Utilities) and Large Consultants performing environmental consulting services to remove impoundments and solve groundwater issues by performing Environmental Sequence Stratigraphy (ESS) utilizing technology that QRI had developed and invented: HTAS™ (1986) & Pulser™ (1987). QRI also founded their Drilling Section in 1987 when Fonda Lindfors New became the first registered woman driller in the State of LA. The Recession of 1990 did not impact QRI in a negative way because we were very engaged in closing Texaco sludge impoundments prior to the implementation of new waste regulations.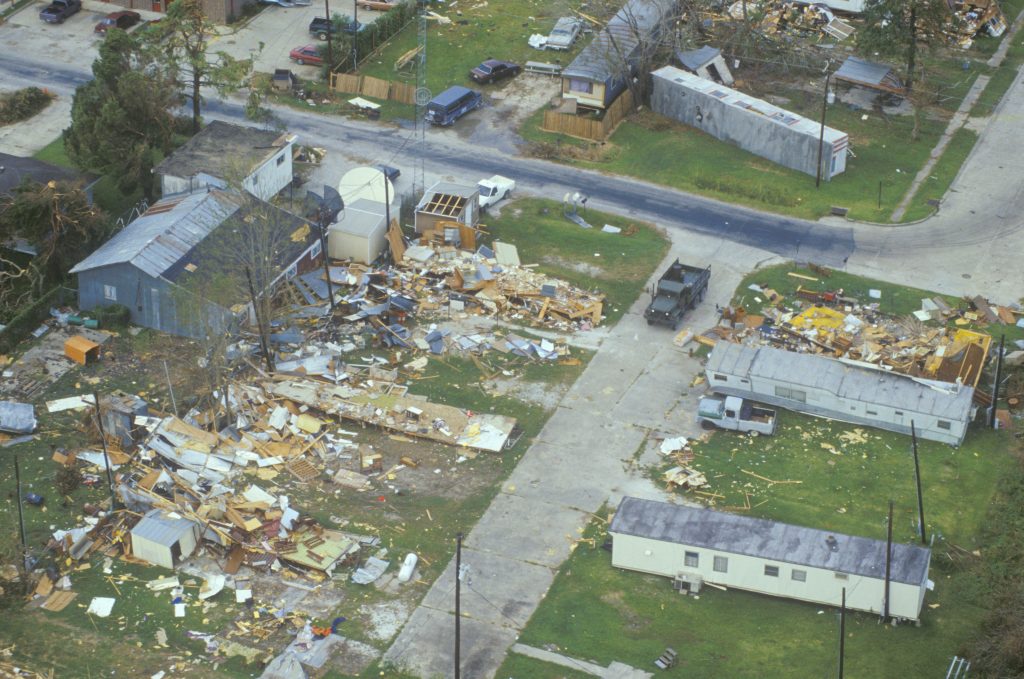 Hurricane Andrew ($56B) in 1992 disrupted both the Texaco and Chevron impoundment closure work and was QRI's first experience at the tremendous disruption of natural disasters in a region. QRI's major oil clients during Decade 1 were Texaco, Chevron USA (CUSA), Chevron Environmental Management Corporation (CEMC), and Chevron Pipeline (CPL). QRI's major petrochemical clients were Albemarle, Dow, and Chevron Chemical. QRI's major utility client was Nicor Gas.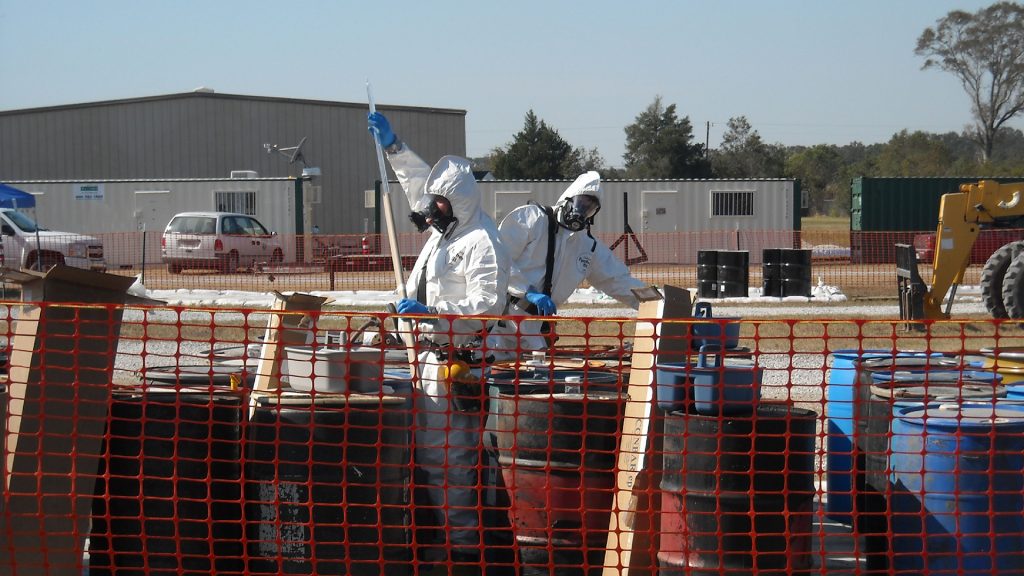 Decade 2 (1996 – 2005) begins by the foundation of the Remediation Section in 1996 due to QRI's overseeing the closure of over 1,000 oilfield sludge impoundments for the oil industry. The Emergency Response Section was founded in 2000 and the Geophysical Section was founded in 2003 to continue supporting the ESS work that QRI was performing for industry. In 1996, QRI began performing ESS in the Florida Panhandle for Gulf Power to solve various groundwater legal issues. By Decade 2 (1996 – 2005), much of the impoundment and ESS work was being performed for industry lawyers due to a surge in lawsuits against industry. The Federal Government had a major policy change in 1999 and approved white women in the 8(a) Minority Program if they could prove Social & Economic Discrimination. Therefore, QRI applied for 8(a) status, which they received on 01/13/04.
Decade 3 (2006 – 2015) started with QRI fully involved in emergency response work due to Hurricanes Katrina ($160B) and Rita ($11B) and actively proposing on Federal work, which resulted in winning 95 Federal proposals in Decade 3. QRI developed their "Joint Venture Strategy" (JV)  during Decade 3 due to natural disasters greatly impacting our region. Therefore, the Great Recession (December 2007 – June 2009) was not felt as hard by QRI because we benefited from the American Recovery and Reinvestment Act of 2009 (ARRA) and received many Direct Award contracts from the Federal government. However, merger and acquisitions continued to be a thorn in the side with Applied Research Associates, Inc. selling their Geomarine subsidiary in 2013 to Versar and URS being acquired by AECOM in 2014. The result of these mergers led QRI to develop a "Merger & Acquisition" Strategy .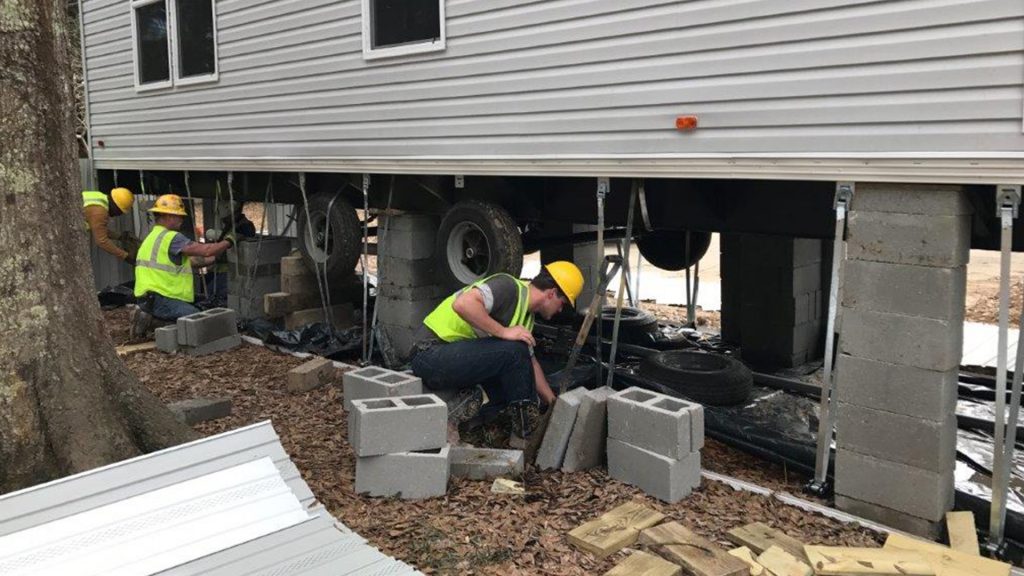 QRI added our Construction Section in 2009 because the ARRA funded many shovel ready construction projects. By this time, QRI had learned to sustain during natural disasters and economic downturns. Therefore, when Hurricanes Ike ($30B) and Gustav ($7B) blew into our region in 2008, QRI continued to refine the art of competing and winning recovery work by developing a "Natural Disaster Recovery Strategy" (NDRS) . The floods of 2011 throughout the Mississippi River Valley also led to several Federal contracts for recovery work. Then in 2012, Hurricane Sandy ($70B) devastated the New Jersey and New York area and all contractors, such as QRI, who held Federal emergency response and debris contracts were preferred for recovery efforts. Though, Hurricane Sandy did not impede QRI to the point of elimination of work in our region, Hurricane Sandy did impact the development of a key JV Strategy with Louis Berger. Additional significant events that occurred in Decade 3 was that Entergy became a repeat client performing Geophysical Section services; Resource Environmental, LLC (RELLC) became an ESS client in 2008; QRI was named the Small Business (SB) Contractor of the Year for the U.S. Army Corps of Engineers (USACE) in the Memphis District; and our CEO, Fonda Lindfors New was named the SB Person of the Year in 2013 by the Small Business Administration (SBA).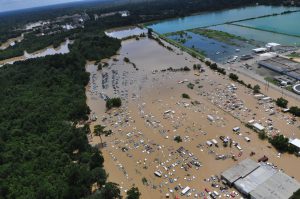 Decade 4 (2016 – 2020) began with QRI serving as the SME on two major legal battles. One case was for a utility company, Gulf Power, over a groundwater issue in Florida and the second case was for an oil company, Gulfport Energy, for one of the many oilfield related suits in Louisiana. Thus, QRI continues to do the same work that she was founded on – Pit Closures and ESS with the addition in Decade 3 of a robust Federal portfolio that enhances sustainability during recessions and the many natural disasters that occur in the USA. Decade 4 had an excessive amount of Storm Events à 2016 Flood of Baton Rouge ($10B); 2017 Hurricanes Harvey – Irma – Maria ($265B); 2018 Michael ($25B).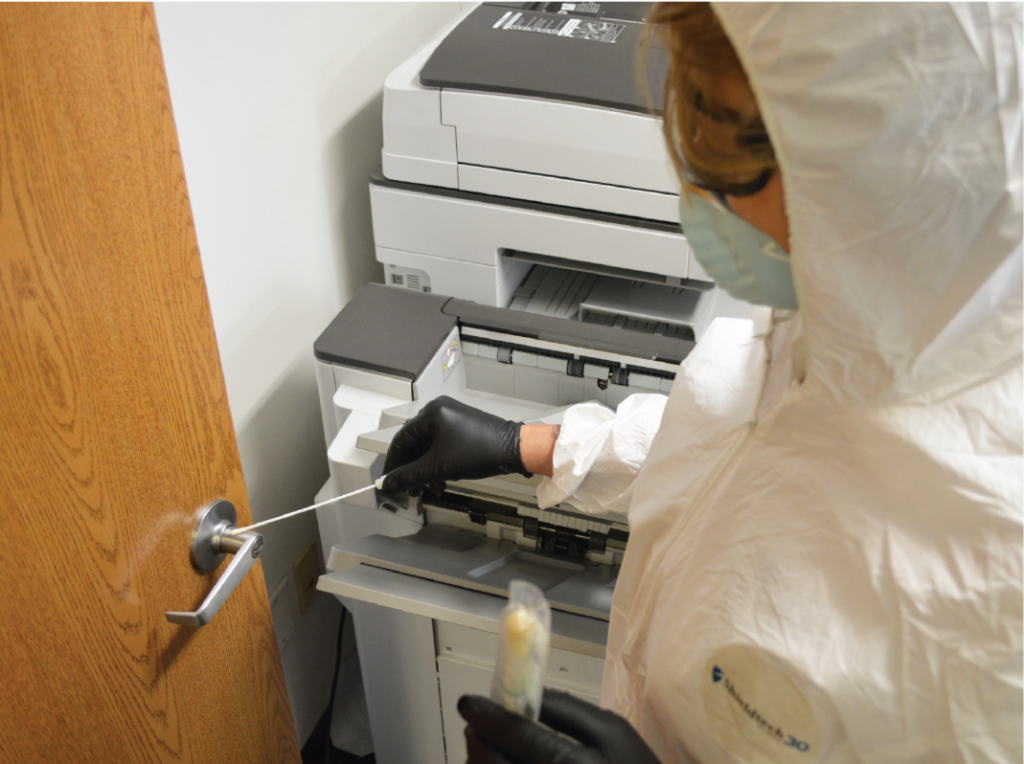 The Baton Rouge Flood of 2016 caused the area to receive torrential downpours that resulted in severe flooding of the area. QRI was flooded; QRI employees were flooded; and QRI's family of employees were flooded. QRI alone had a $1.2M insurance claim. However, QRI overcame the impact of the Baton Rouge Flood of 2016 by implementing the NDRS. QRI also launched our company to a new level financially during this time. In 2017, one of QRI's significant clients, CH2M Hill sold to Jacobs. In addition, QRI added an Engineering Section in 2018. The addition of our Engineering Section in 2018 resulted in winning our first Federal A&E SF330 contracts in 2019. In addition, Decade 4 had two major Federal Government Policy changes that occurred. In 05/16, the ALL SMALL Mentor Protégé Program was implemented. In 2018, the President of the USA established a policy to improve how services are contracted throughout the Federal Government. There are many interpretations on these policies, but a company must have multiple contract vehicles from multiple agencies in order to compete for opportunities, thus QRI enlarged their Federal Proposal Section. Now it remains to be seen the CHANGE that COVID brings to the USA and QRI's Federal and Non-Federal clients; however, QRI is enacting CHANGES to be able to accommodate and service the 2021 American Recovery from COVID Shutdown Act that we are anticipating from the Federal Government.